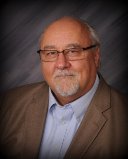 Rick M Martenson  MS Ed., LMHC
Owner

Licensed Mental Health Counselor
 "I am married to the same wonderful woman for over 45 years. I have 4 married children and 14 grandchildren - all of whom I am extremely proud.

I am a struggling Christian who embraces people of all faiths or no faith. My Christianity guides my behavior but does not judge yours.

I am regular guest on Paula Sands Live on KWQC TV and have written a book on the treatment of addiction"